ToCyrillic has been superseded by
Transliterator extenision
Кириллизатор

ToCyrillic extension is a cyrillic/translit converter and a virtual latinica keyboard for Firefox and Thunderbird. When installed, it adds several new items to edit and context menus, as well as shortcuts in all (or most) of Firefox & Thunderbird windows. The added functionality is as follows:
Usage
To Cyrillic, Ctrl+Shift+Q

Convert selected text from latinica to cyrillic. This works in editable areas as well as anywhere else in the body of the document or mail message - very convenient for reading messages or forum postings typed up in latinica. Naturally, since in these cases you can't always match the specific flavor of latinica being used, your mileage will vary.

To Translit, Alt+Ctrl+Shift+Q

Convert selected text from cyrillic to translit. Similarly to "To Cyrillic", this works in editable fields and in the bodies of documents & messages.

Cyrillic Mode, F2

This turns on the virtual latinica keyboard for the selected editable area. While in this mode, latinica typed into the window will be automatically translated into corresponding cyrillic text, in the same way as the online converter here or on translit.ru. This allow you to use any keyboard without installing a keyboard driver, or to use letter combinations to produce cyrillic letters or combinations of cyrillic letters.
Release Notes
The current version is 0.5.11.
Built-in layouts:
Bulgarian Extended (contributed by Peter Seizov)
Bulgarian Translit (contributed by Stilian Goranov)
Customized Serbian Latinica (contributed by Lubisa Radovanovic)
Macedonian Latinica (contributed by B. Kizovski)
Macedonian Official - English Letters (contributed by Goran Velkov)
Macedonian Official - Unicode (contributed by Goran Velkov)
Ukrainian - translit.ru
Russian Customized - benya.com
Russian - translit.ru
Russian - GOST 7.79-2000
Russian Standard keyboard
Russian Phonetic keyboard - yazherty
Taiwanese POJ romanisation (Henry H. Tan-Tenn)
Cherokee transliteration (Jesse Chisholm)
Georgian (Kartuli) transliteration
Kazakh from QazTranslit.com (contributed by GaiJin KZ)
Configuration
Options dialog dialog is reached from the Tools menu or the pop-up menu in the Extension Mananger.
The first tab of the dialog allows you to choose the menu labels and shortcut key. To change the labels, just type in what you wish to see in place of "To Cyrillic", "To Translit" and "Toggle Cyrillic Mode". You can use the toggle shortcut to switch to cyrillic and type the labels in the target language.
To configure the shortcuts, focus in the appropriate text field and hit the desired key combination.
To choose a different layout, switch to the second tab of the configuration dialog and choose one from the drop-down. Hit apply and try out the selected layout using the newly entered shortcuts.
See these instructions to add your own conversion table.
Installation
Firefox
Follow instructions on Mozilla Update home of this extension, or do the following:
Click on tocyrillic.xpi. Firefox will display a message saying that it is not recommended to install software from unknown sites. Allow it to install from benya.com... just this once :). Then click tocyrillic.xpi again and follow on-screen instructions.
Thunderbird
Follow instructions on Mozilla Update home of this extension, or do the following:
Download tocyrillic.xpi to your local drive (in Firefox, right click -> Save Link As...). Open Thunderbird extension dialog (Menu -> Tools -> Extensions), click "Install", find tocyrillic.xpi on your local drive and open it. Then follow on-screen instructions.
Version History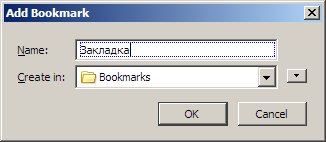 0.5.11 - April 2007

Kazakh Layout, better compatibility with Firefox 3, tweaks to Macedonian, translit.ru & default layouts

0.5.10 - Dec 2006

0.5.9 - November 2006

replaced toUpperCase & toLowerCase with toLocaleUpperCase & toLocaleLowerCase, moved layout selection to the front of the options dialog

0.5.8 - September 2006

Georgian/Kartuli layout (contributed by Jon Thackray), Update to translit.ru layout, Update to Taiwanese POJ layout

0.5.7 - August 2006

Add F2 functionality to search dialog, add Cherokee transliteration, support Firefox & Thunderbird 2.0

0.5.6 - June 2006

Fix the problem with j/o in translit.ru layout, update Macedonian Latinica

0.5.5 - January 29, 2006

Taiwanese POJ romanisation by Henry H. Tan-Tenn (lomaji.com)

0.5.4 - January 22, 2006

Fixed the bug spotted by Henry H. Tan-Tenn. It did not affect the built-in layouts

0.5.3 - January 7, 2006

Enabled functionality in Thunderbird message window

0.5.2 - January 3, 2006

Official Macedonian Transliteration to English Letters and to Unicode, contributed by Goran Velkov

0.5.1 - November 10, 2005

Macedonian Latinica, full compatibility with ff & tb 1.5

0.5 - November 1, 2005

Swicheable layouts, options dialog, several bug fixes

0.4 - October 5, 2005

Full functionality in rich text editors, proper handling of formatting in Thunderbird message composer, conversion of selected text anywhere in the document

0.3.1 - September 10, 2005

Installation script made compatible with Firefox & Thunderbird 1.5 beta. No code changes

0.3 - August 29, 2005

Major code overhaul: virtual latinica keyboard, functionality in dialogs, etc

0.2.3 - August 03, 2005

Attempting to preserve scroll position

0.2.2 - July 2005

Capital hard sign (Ъ) and soft sign (Ь) are now entered with two backticks instead of tilda and two single quotes instead of a double quote, respectively, or with a single backtick/quote character, with capitalization guessed automatically from context. Automatic capitalization will always err on the side of lower case.
These bookmarklets (
what's a bookmarklet
) provide some of the functionality of the Firefox/Thunderbird extension described
above
. They work in Microsoft Internet Explorer and in Mozilla-based browsers.
Before using these bookmarklets, you need to drag them to your links or bookmarks toolbar or add them to bookmarks or favorites (for example, right-click on "to cyrillic" and choose Add to Favorites).
Please note: these bookmarklets fetch some code from this server the first time they are executed on any given page. Please allow them a few seconds to load. Currently they cannot function inside frames, so they will not work on some of the pages.
cyrillic mode This bookmarklet toggles the virtual latinica keyboard for the selected input field or text area. Click it once to turn the keyboard to cyrillic mode, and once more to turn it back to normal.
to cyrillic This bookmarklet converts selected text to cyrillic. It works on any text selected in an input field or text area, as well as any text highlighted in a document.
to translit This bookmarklet converts cyrillic text to translit. It works on any text selected in an input field or text area, as well as any text highlighted in a document.
The same bookmarklets with translit.ru layout
Feedback
Please leave a comment
here
or
here
, or send me an
e-mail
. I'll be happy to receive bug fixes or corrections, as well as wishes, suggestions and praises.